Locations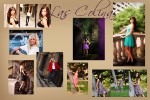 Las Colinas
Classic Mediterranean style architecture abound here on three levels! Features tile roofed buildings, canal, beautiful staircases and blue ponds.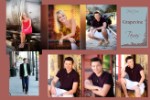 Grapevine
Distinct areas abound in Grapevine! Features trains, tracks, quaint, old town, buildings, a gazebo, log cabin and much more.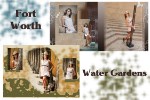 Water Gardens Area - Fort Worth
The Fort Worth Water Gardens are so unique, with water features galore! Any style clothing works.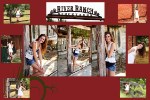 River Ranch -Fort Worth
River Ranch is Old Time Fort Worth with a great western, or country vibe. There are old time building frontage areas, wooden fences, a cactus yard and lots of charm!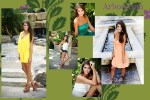 Arboretum - East Dallas
The Dallas Arboretum is classic or casual and everything in between. Incredible flower gardens, paths, historic, old, south style buildings, a lake, and water features are everywhere. This sprawling facility delivers!